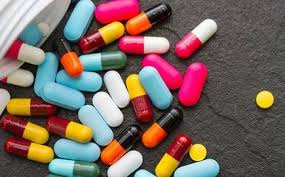 PRODUCT FEATURES
For heavy chesty coughs
xyz Chesty Forte Cough Liquid has a double action formulation to break down and clear heavy chest congestion.
1. Clears: Breaks down mucus and helps clear excess mucus from the chest.
2. Productive coughing: Changes the mucus so it is easier to expel.
Mucolytic
Expectorant
FREE FROM: Sugar, alcohol, lactose, gluten, colour
Suitable for diabetics
Flavour: Strawberry
RECOMMENDED DOSE
| | |
| --- | --- |
| Adults & Children over 12 years | 10mL |
| Children 6-12 years | 5mL |
Use in children 6-12 years of age only on the advice of a doctor, pharmacist or nurse practitioner.
How often: Every 4-6 hours as required (maximum 4 times per day).
If symptoms persist, see your healthcare professional.
SAFETY
Do not use this medication in children under 6 years; if seal is broken; if past the expiry date.
Caution: This medication contains 7.0g sorbitol per 40mL (maximum recommended daily dose). Products containing sorbitol may have a laxative effect or cause diarrhoea.
Also contains sucralose, saccharin sodium, and sodium benzoate.
ACTIVE INGREDIENTS
Per 10mL: Bromhexine Hydrochloride 8mg, Guaiphenesin 200mg
AVAILABLE IN
100mL; 200mL